330 CTS Patch Clamp 3" Wide - 1 Bolt For Copper Tube Size Pipe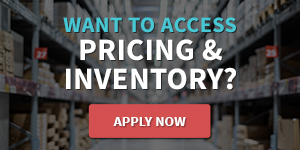 330 CTS Patch Clamp 3" Wide - 1 Bolt For Copper Tube Size Pipe
FEATURES & BENEFITS
THE #330 PATCH CLAMP:
Available for iron pipe size, copper tube size and actual outside diameter size.
No loose parts.
Can be installed with one hand.
Round corners with sheared edges turned down, eliminating the danger of small cuts or nicks during installation.
A long carriage bolt with extra large shoulder that prevents the
bolt from spinning during installation.
A double chamfered oversized nut that allows easy hand tightening.
We have the finest packing in the industry utilizing die cut boxes that are quadruple thick, eliminating all possibilities of damaging clamps both un shipping and in your inventory.

AVAILABLE IN 3/8" – 24" DIAMETER
AVAILABLE IN 3", 6", 9" AND 12" WIDE
BAND: Stainless Steel - Type #304.
LUGS: Malleable Iron - Electro Galvanized with Zinc Chromate.
BOLTS: Carbon Steel - Electro Galvanized with Dichromate finish.
NUTS: Carbon Steel - Electro Galvanized with Dichromate finish.
WASHERS: SAE Flat Washer - Zinc II plated Meets specifications of ASTM-F844.
GASKET: Gridded Nitrile Buna Rubber is especially resistant to aromatic hydrocarbons, gasoline, petroleum oils, mineral oils, vegetable oils and natural gas.
TEMPERATURE RATING: -20 degrees F to 212 degrees F.
PRESSURE RATING: 150 psi (based on city water pressure).

ADVANTAGES:
CLAMPS: Pre-formed at the factory. Drop in bolt eliminates loose parts and allows for easy "one hand" installation.
STAINLESS STEEL BAND: Double slit so that edges on both sides of clamp turn under. This eliminates sharp edges which would cut your hand.
LUGS: Zinc Chromate plated malleable iron to protect against rust and corrosion.
BOLTS: Have an extra long square shank. Other bolts have a slightly rounded shank that allows the bolt to turn.
NUTS: Oversized, allowing easy "one-hand" installation.
PACKAGING: Packed in a quadruple thick, fold-up box that prevents
SHIPPING: Clamps are shipped completely assembled.
MADE IN USA: For faster service, higher quality and the ability to react to special customer needs.
Back to Top