MATCO-NORCA - Always Growing, Always Changing, Always Something New
Agility and ability are what assure your future as an independent wholesaler. The agility to provide quality products and value-added services quickly, and the ability to price competitively, are the qualities needed to provide your customers with the service they expect. We can help!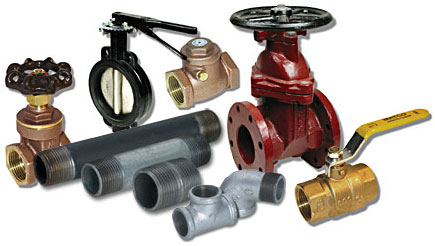 Customer satisfaction has built Matco-Norca into the largest independent branded sourcing company for valves, fittings & nipples, faucets & plumbing specialties for the plumbing & heating, industrial, waterworks and irrigation markets. Specifically, our broad product offering allows you to service residential, commercial and industrial applications with confidence because of Matco-Norca's commitment to quality and customer service. Our entrepreneurial spirit and commitment to inventory says a lot about our dedication to helping you grow your business.
For over 60 years, our factories around the world have been the key to success in providing independent wholesalers with a vast selection of top quality plumbing and PVF products.
We employ professional inspectors to audit and inspect our factories, manufacturing processes and products. They ensure that each factory is certified to the international ISO-9002 quality system standard and that every product is carefully tested to meet our strict quality requirements and comply with USA building codes.
The value of responsive local service is part of Matco-Norca's heritage. We stock everything you need, and ship for 1st or 2nd day delivery, from our national distribution centers in California, Texas, Illinois, Georgia, and New York.
Putting a face to a name is important to us all. That's why there's always a local Matco-Norca sales representative to serve you. Visit our "Rep Finder" page on this website to find the rep nearest you, to request catalogs or to ask any questions.
Our dedicated team at Matco-Norca is also committed to your success. We would sincerely like to hear from you in the near future! Please call today for literature, to ask questions or share comments. Visit our Contact Us page to find the easiest way to get in touch with us.