Valves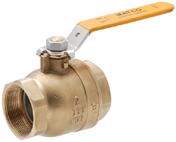 We cover all of your needs in regards to Brass, Bronze, and PVC valves, including Full & Standard Port Ball Valves, Swing Check valves, Gate valves, heating and gas valves, pump and well products, clamps, couplings, and other plumbing specialties items.

Our Waterworks and Irrigation line contains a variety of Cast Iron Gate valves, AWWA approved Swing check valves, Wafer & Lug style Butterfly valves, Cast Iron Companion and Blind flanges, and all related connecting hardware from 2" through 24".
Mouse over the pictures below to see an enlarged image of the product, or click to get details and submit a Request for Quote. To find a local distributor, visit our Sales Representative Locator Map.
Back to Top