News and Special Announcements
Matco-Norca & SVF Flow Controls Announce Shipping Notifications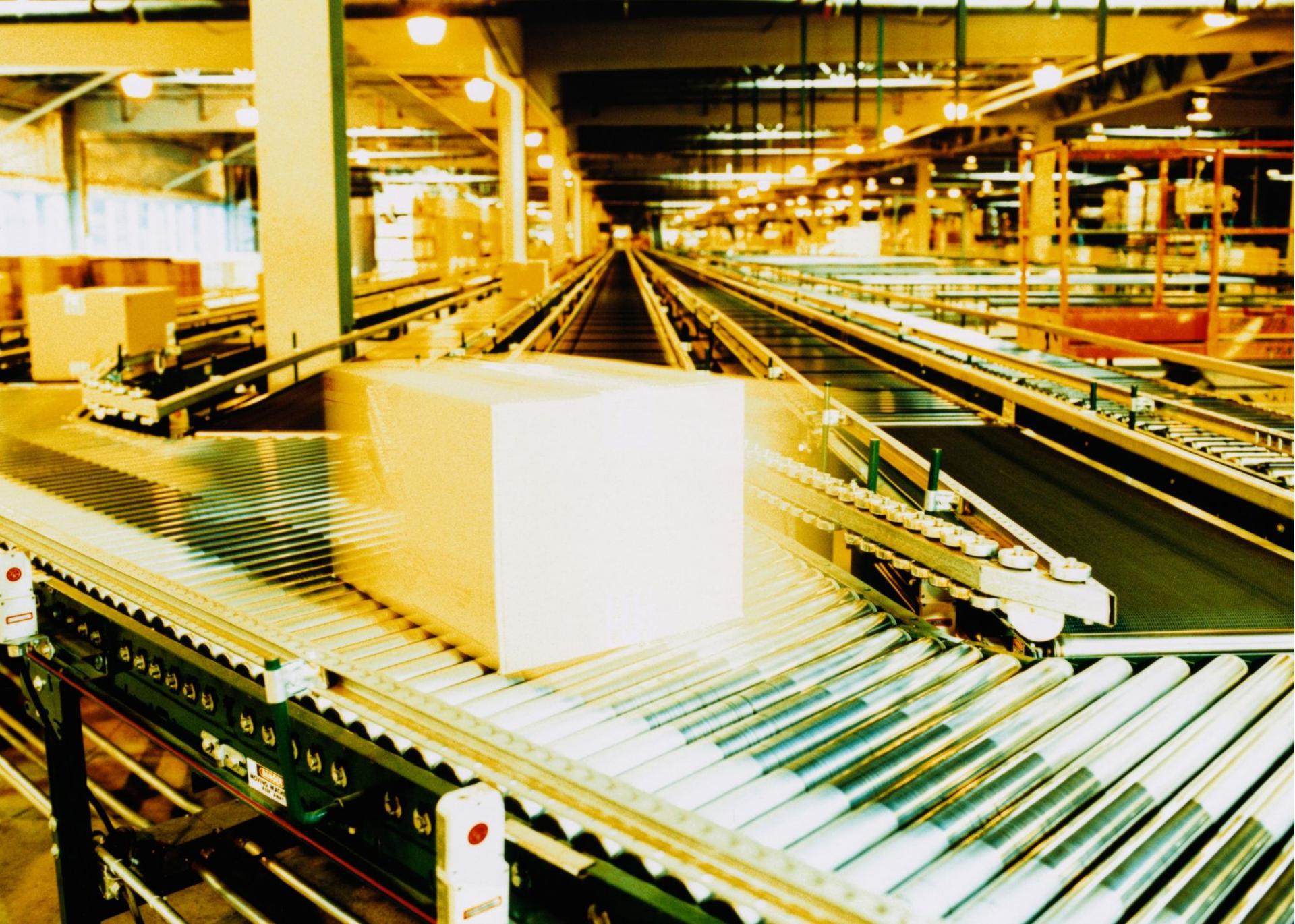 Effective Friday, September 10, Matco-Norca and SVF Flow Controls will begin sending shipment notifications for each order shipped. Shipment notifications will be sent to the same email address(es) as your order acknowledgments and will come from "Matco-Norca/SVF Shipping" (shipping@matco-norca.com), an unmonitored mailbox. For questions about your order, please contact Customer Service. To ensure email delivery, please add shipping@matco-norca.com to your contact list.
Shipment notification emails will be sent when an order has shipped and will include:
Shipping Branch
Recipient
Order Number
PO Number
Carrier Service
EST Delivery Date
Master Tracking Number or Pro Number
Number of Packages or Number of Pallets
Total Weight
Shipment notification emails will be sent for: UPS, Fed Ex, LTL Freight,
Canceled shipment and Updated shipments.
-Sample Email-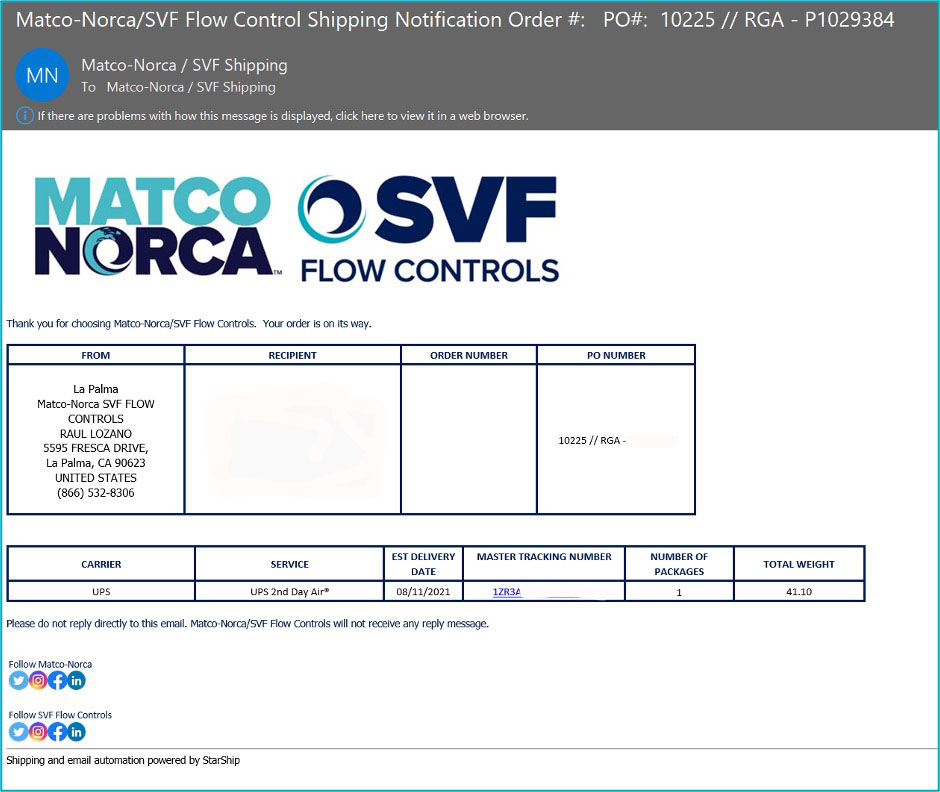 Tracking numbers for UPS and Fed Ex Ground are clickable links to track the package(s) details.
The subject of each email includes our Order Number and Customer PO Number.
Contact us at mail@matco-norca.com with any questions.
---