News and Special Announcements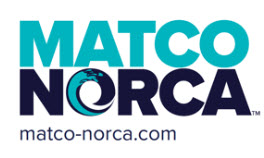 By Amy Zucchi, Director of Marketing
Matco-Norca/SVF Flow Controls
Are You Ready for Winter?
With the Cold Weather Comin You Better Get Prepared.
Its hard to believe that cold weather is right around the corner when temperatures throughout the US are topping 90 degrees. August is when retailers begin to phase out summer merchandise to make room for fall and winter inventory. One must-have product to have available are sillcocks. A sillcock (aka hose bib) is a water faucet placed at about "sill height" on the outside of a building or home that is often threaded for attaching a hose.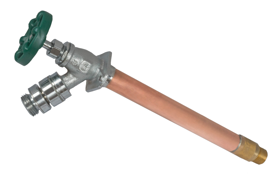 Customers will be requesting low pressure valves that cater to the colder months.
Having Matco-Norca's AZ212LF Lead Free Aztec Frost Free Sillcock in stock is important for customers who worry about sillcocks being damaged by frost and the cold, forget to disconnect (and drain) their garden hoses after use, or can't remember to close the indoor shut-off valves.
The Lead Free Aztec Sillcock is a new product launched this month by Matco-Norca to round out their extensive selection of wholesale valves. "The Aztec Sillcocks are made from corrosion-resistant brass, stainless steel, graphite and have a handle that is made from aluminum rubber coated, which makes it easy to turn and better control the water flow," informs Phillip Lewis, VP of Commercial Sales for Matco-Norca.
The AZ212 sillcocks connections are available in 1/2" MIP / 1/2" Solder, 1/2" PEX F1807, and 1/2" Pex F1960 (Cold Expansion). All variations are available in sizes 4" - 12" and are NSF-61 and NSF 372 approved, have a self-draining vacuum breaker and are in compliance with cUPC, ASSE 1019 2011, ASSME A112.1.1 2018/CSA B125.1 2018.
Learn more here. Access our Aztec Low Pressure Valves here.
Related products
206FLF Lead Free Large Flange Sillcock - Brass Body (more)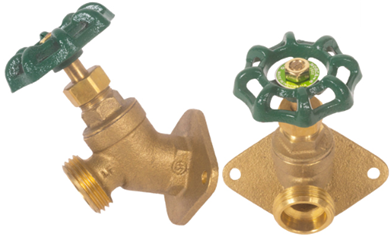 AZ206PXCEFLF Lead Free Aztec Cold Expansion Pex Sillcock (more)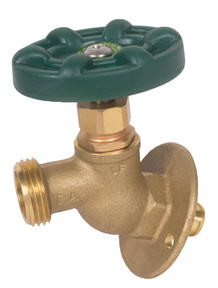 About Matco-Norca
Matco-Norca is a leading supplier of globally sourced, code-compliant Plumbing & PVF products for use in residential, commercial, and industrial applications. We are one of largest independent sourcing companies and market Matco-Norca branded fittings, pipe nipples, valves and plumbing specialties to wholesalers serving contractors and municipalities throughout the USA. Over the years, we established our company as "the" leader in providing quality products with exceptional value and service.
---