News and Special Announcements
| | |
| --- | --- |
| To: | Our Valued Matco-Norca Customer |
| From: | Scott Bardreau, Vice President of Sales |
| Date: | August 9, 2017 |
| Re: | 759 Press Ball Valve with One O-Ring |
We have upgraded our Press Ball Valve to feature leak prior to press technology. This new design incorporates a special EPDM o-ring that will allow water or air past the sealing element of any unpressed connection.

Growing industry use of 'press-fit' technology has had a major influence on pipe joining systems for the past few years in the United States, but has been in use in Europe for over 25 years. Press-fit systems offer the advantage of flame free installations, making solder connections a less preferred method in copper applications. Not only does the press-fit system make the job site safer by eliminating the risk of fire, it also lends itself to greater productivity and reduced labor costs.
In any press-fit application, the main difference between water and gas fittings is the o-ring seal. The seal is the important part in this system. In order to get the highest safety level and durability, different o-rings are used for different applications. Each o-ring has different properties that make it most suitable for the application. Matco-Norca Press Ball Valves have an EPDM water o-ring, designed for use with potable water.

Equally important, being able to identify unpressed connections in a copper press system is a critical step in the pressure testing process. Matco-Norca Press Ball Valves have a new feature that provides quick feedback, identifying any unpressed connection during the pressure testing process.

This feature is built into the design of the ball valves o-ring and provides a path for liquids from inside the pipe to weep past the sealing o-ring of an unpressed connection. When testing with water the proper pressure range is 15 to 85 psi maximum. We do not recommend pressure testing with air as it can be extremely dangerous at high pressures.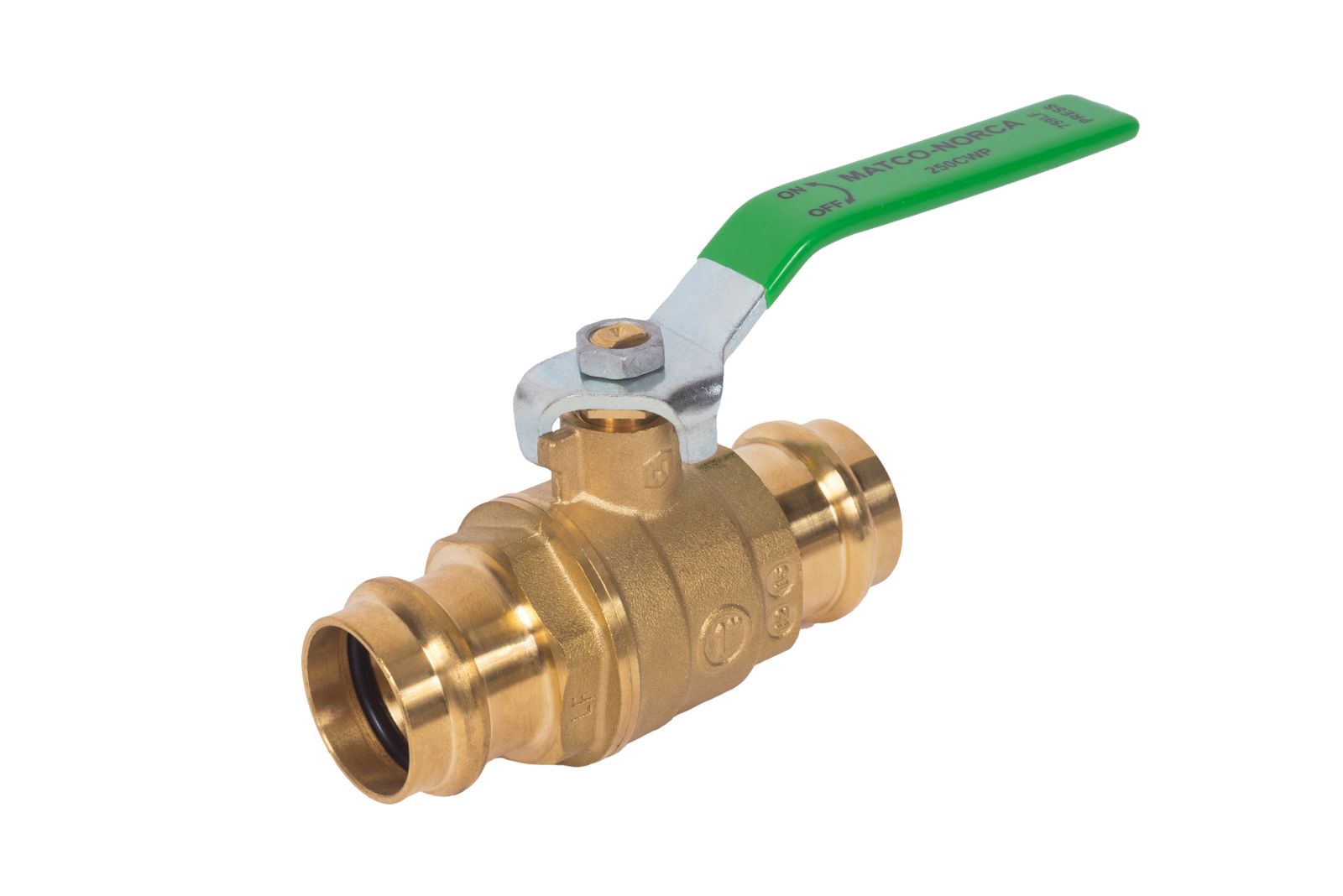 ---