Transition Help to Lead Free Plumbing
Start the Transition to Lead Free Plumbing Now
Matco-Norca is at the forefront of the transition to lead free plumbing products, having already implemented measures to ensure compliance with the new lead free standards mandated by the Reduction of Lead in Drinking Water Act. Committed from the out-set to help customers through the transition process, we conducted several surveys to understand best how to serve your needs and relieve your concerns. The result is not only the manufacture of the highest quality, tested, re-tested and certified lead free plumbing and specialty products available, but ongoing quality control processes that allow you to search, identify, and purchase Matco-Norca lead free products with confidence.

Lead Free Hotline 800-431-2082
Get Help Now!
Find a Local Rep
Identifying Matco-Norca's Lead Free Products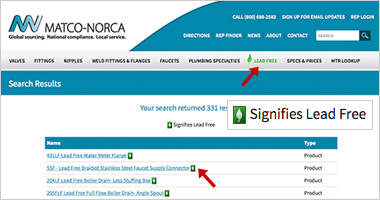 Easy Search
In addition to the Lead Free link in the main navigation of our website, look for the Green Leaf icon in the search results that identifies lead free products for easy look-up.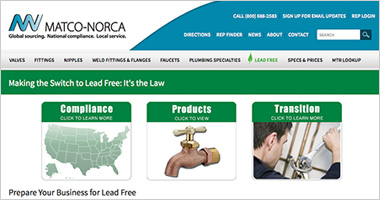 Lead Free Section of Website
To let you know you're looking at our Lead Free Plumbing and Specialty Products, the Lead Free Products section of the website is Matco-Norca Green versus the Matco-Norca Blue for standard products (see image above).
---

Simplified Part Number Identification
LF has been added to standard part numbers to make lead free product identification easy and to simplify ordering.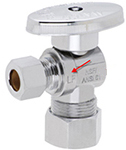 LF Identification Imprinted on Parts
To make sure you know you're getting a lead free product, we worked with our factories to incorporate into the mold the LF identifier found on various parts, as well as notating the appropriate 3rd party approval.
---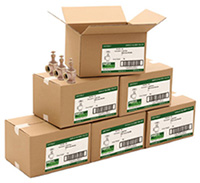 Matco-Norca Green Branded Labeling for Packaging
Coordinating with the same Matco-Norca Green branding found within the Lead Free section of our website, packaging labels used exclusively for shipping our lead free products make it easy for you to identify that your Lead Free Products are in the box.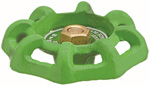 Color-Coded Handles and Levers
We've already started to enhance identification of handles and levers with bright leaf green color to designate components as lead free.
---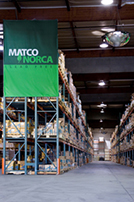 Ensuring Easy Picking & Packing of Lead Free Products
To ensure your shipment only contains lead free products, we have organized our warehouses to make it easy for our associates. All Matco-Norca lead free products are stored in designated aisles that are clearly marked with the Matco-Norca Green lead free branding. By implementing measures for easy identification, we've eliminated the need for your receivers to identify and sort shipments. The result is improved efficiencies and greater productivity in your receiving department.
Preparing for the Future
Anticipating a conceivable expansion of lead free requirements to include certain sink faucets and garden hose components that could potentially be used to serve drinking water, Matco-Norca has already started to manufacture and sell these types of products in lead free options. As with all our lead free plumbing and specialty products, these products are certified in accordance with mandated requirements for potable water systems. When ordering, look for the LF designation next to the standard product number.
---
Get what you need for a smooth transition now. Matco-Norca is here to help.
Call us at 800-431-2082 or click here to find a Matco-Norca representative in your area to serve you.